A Legacy of Brotherhood: Beta Phi Chapter Celebrates 106 Years of Omega Psi Phi Fraternity, Inc.
Written By: Kimberly Knight
Photo Credit: Deryle Daniels Jr.
Editor's Note:
The Lux Blog would like to cordially thank the members of the Beta Phi Chapter of Omega Psi Phi Fraternity, Incorporated for sharing your Founder's Day experience. We wish you continued success and congratulations on 106 years of service, scholarship, and brotherhood.
Happy Tuesday Luvs,
I had the opportunity to speak with the Basileus (President) of the Beta Phi Chapter Mr. G. Russell Jones III about his experiences as a fraternity member and his thoughts on Founder's Day. As a newly initiated member of the Western Wake Alumnae Chapter of Delta Sigma Theta Sorority, Incorporated, I am elated to see the sense of brotherhood and dedication these men have to one another as well as their community. So I wanted to talk to Mr. Jones about his personal reflections of the fraternity and what's next for Beta Phi Chapter.
So here's how it all went down....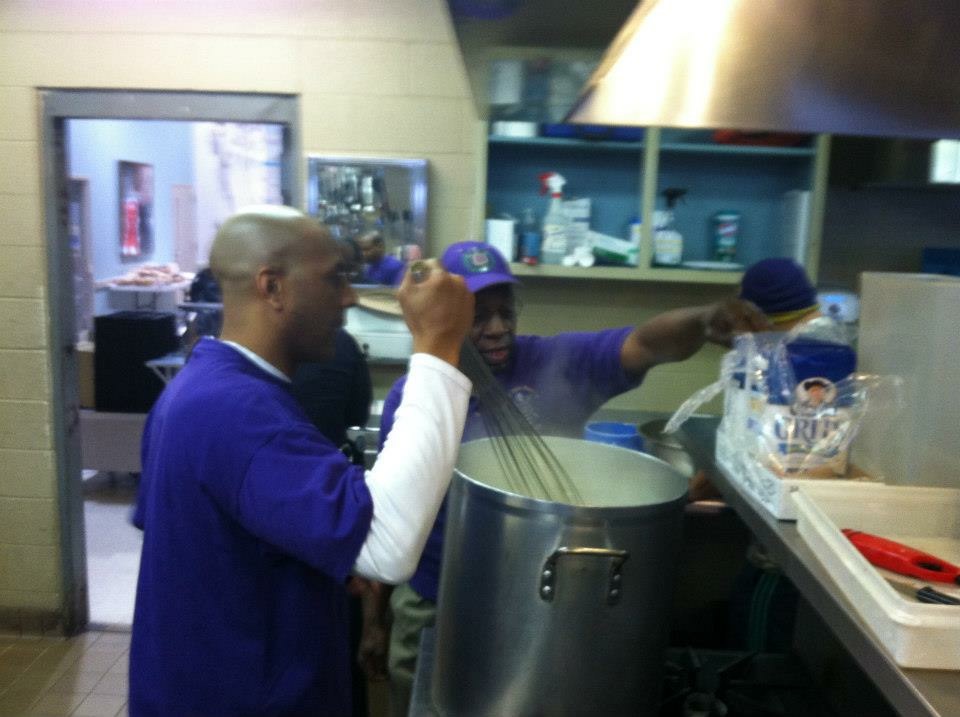 Recently Omega Psi Phi Fraternity, Incorporated celebrated 106 years of service. What are your thoughts about the legacy of your fraternity?
On November 17, 1911 our four Founders, Dr. Ernest Everett Just, Bishop Edgar Amos Love, Oscar James Cooper and Frank Charles Coleman, founded our Fraternity. Their legacy included adopting Manhood, Scholarship, Perseverance and Uplift as our four Cardinal Principles and the motto "Friendship is Essential to the Soul". Since November 17th, 1911, times have changed. One would hope each generation progressively gets better and is availed to more opportunities. Some will say times are better, some will say times are not (in particular cohesion in the Black community) and there is an overabundance of mixed messaging for us and our children.
In the midst of the loudest chaos, the legacy of our Founders still rings true….
o Manhood, Christian Manhood will always lead you in the right direction

o Scholarship to seek and apply knowledge

o Preservice to never give up and hold on

o Uplift with the will to better the lives around you.

If we as Omega Men live by these four cardinal principles, the legacy of Omega Psi Phi will always be secured.

As Basileus of the Beta Phi Chapter of Omega Psi Phi Fraternity, Incorporated, what are initiatives in the Durham community you seek to accomplish during your term?

Continue Beta Phi's rich 93 year history of service and uplift in the Durham community by delivering quality on our ten mandated programs.

My administration will put a particular focus on:

Health Initiative Programs

· Brother You Are On My Mind for mental health

· Prostate Cancer Awareness

· Domestic Violence

· Hypertension

· Stroke Awareness

Benevolence

· Visitation of sick/shut in Brothers

· Love Luncheon to shower praise and recognize care keepers of our infirmed Brothers

Retention and Reclamation

· Keeping Brothers engaged and excited (fellowship opportunities, road trips, etc.)

· Bringing back Brothers who have drifted away

Communication

· Sharing with the public Omega's good works (as listed above)

· Advanced and focused correspondences to mobilize Brothers into action.

Are there any upcoming chapter events or programs?

Recently Beta Phi in conjunction with Uplift Project Inc. held a Dedication and Mortgage Burning Ceremony for the Uplift Community Center at 1811 Palmer Street in Durham.

Beta Phi 93rd Birthday Party, Friday December 15th, 2017 at Uptown Bar

Beta Phi Annual Mardi Gras, Friday March 30th, 2018 at the Downtown Durham Armory

Omega Psi Phi Fraternity, Inc. 81st Grand Conclave in New Orleans, July 20-24, 2018

Second Sunday of every month Urban Ministries in Durham Brothers cook and serve meals to the homeless.

Thirds Saturday of every month Brothers unload trucks of food for Duke Memorial United Methodist Mobile Food Market.

How would you describe the experience of your Founder's Day celebration event?

"Behold, how good and how pleasant it is for brethren to dwell together in unity!"

-Psalm 133

What does the word brotherhood mean to you?

To me "Brotherhood in Omega" is living our motto of "Friendship is Essential to the Soul". That phrase really stood out to me when I was interested in joining a fraternity. I really admired the sense of brotherhood, service, and Christian principles I was seeing. I think its important as the years go by as a member to remember not only why you joined but what the fraternity motto means to you.
The Building Dedication and Mortgage Burning Ceremony
It was indeed a pleasure to speak with Mr. Jones and to feature the Beta Phi Chapter. Now that I'm a member of a NPHC organization I want to highlight more chapters in North Carolina doing extraordinary things. Each blog post I write has a teachable moment and a point of reflection. This post teaches the importance of brotherhood. So many times we hear of people being members but not actively involved. I hope this post ignites the flame of reclamation for members that after reading this feel a sense of pride to be active. As for the reflection, I really enjoyed learning more about the Beta Phi Chapter and how their presence in our community is necessary. During their Founder's Week there were many community awareness events. One of the many celebrations included a social event at Uptown where brothers were able to fellowship with friends and family. See below a few photos.
Until Next Time Ladies & Gentleman this is The Lux Blog - K. Knight