The Queen of Cool: Dr. Cicely Mitchell Talks Roots of Art of Cool & Her Journey to NC
Written By: Kimberly Knight
Photo Credit : Chris Charles of Creative Silence
Happy Thursday Luvs!
It's not everyday you get an opportunity to talk with the people that curate your favorite homegrown music festival or events. The past 2 years The Lux Blog has been press for the highly-anticipated Art of Cool Festival. This year we live-streamed the festival, hosted an Art of Cool inspired singles mixer, and covered so many great artists in the city of Durham including Common. Still, many of us know of Cicely and we see her at the AOC events but who is she as a person? What is her role when it comes to AOC Fest? That's what inspired me to share the story of the "Queen of Cool" as I like to call her because she along with her amazing AOC team have created a mark in Durham's rich musical history. I had an opportunity to chat with Dr. Cicely Mitchell about her background in academia, Art of Cool Festival, and what's next for her in 2017.
So here's how it all went down......
Where are you originally from and what made you decide to move to North Carolina?
I'm originally from Dyersburg, Tennessee which is west of Tennessee about an hour and half from Memphis. I came here for graduate school to UNC-Chapel Hill and I met Allison (Mathews), one of your Sorors (Delta Sigma Theta Sorority, Inc.), at the Gillings School of Public Health. I worked on my Master's degree, worked, and stayed in the area. Then I went back to get my Doctorate.
How did the Art of Cool Festival begin?
Originally, it started with myself and Al Strong. After going to a few of his gigs for about a year and seeing how people were coming out I thought about how I could help him with his social media marketing. That's when we started working on Al Strong's brand. That's when he wanted to start moving away from doing background music at restaurants and move the focus towards concerts. That was really hard to do 5 or 6 years ago because back then a lot of the places were to big for them to fill. So what we decided to do was present him in art galleries. The first one was Labor Love in the Golden Belt District that's no longer there its actually now a jazz restaurant called The Shed. It did so well the first time the art gallery director wanted us to come back. So then we had other players in the area perform and they were musicians that Al had already played with before. Therefore, we had performances once a month in Raleigh and then once a month in Durham. We realized then we needed to get organized so at that time we were just Al and Cicely putting on shows not Art of Cool. Then we decided to become Art of Cool. The name comes from we started out in art galleries and we wanted to say jazz without saying the word "jazz" so "cool" came from the album "The Rebirth of the Cool" a famous album by Miles Davis. So that's where the name and concept came from. The festival came along because we knew we wanted to do something bigger and at that time Dynasty 5 had their events going on. Everyone had a gimmick. We were hoping that the festival would be our hook. In 2013 we pitched to be in the "Start-up Stampede" and you had to pitch a big idea. We got funded so we had to do the festival and it was very serendipitous for us.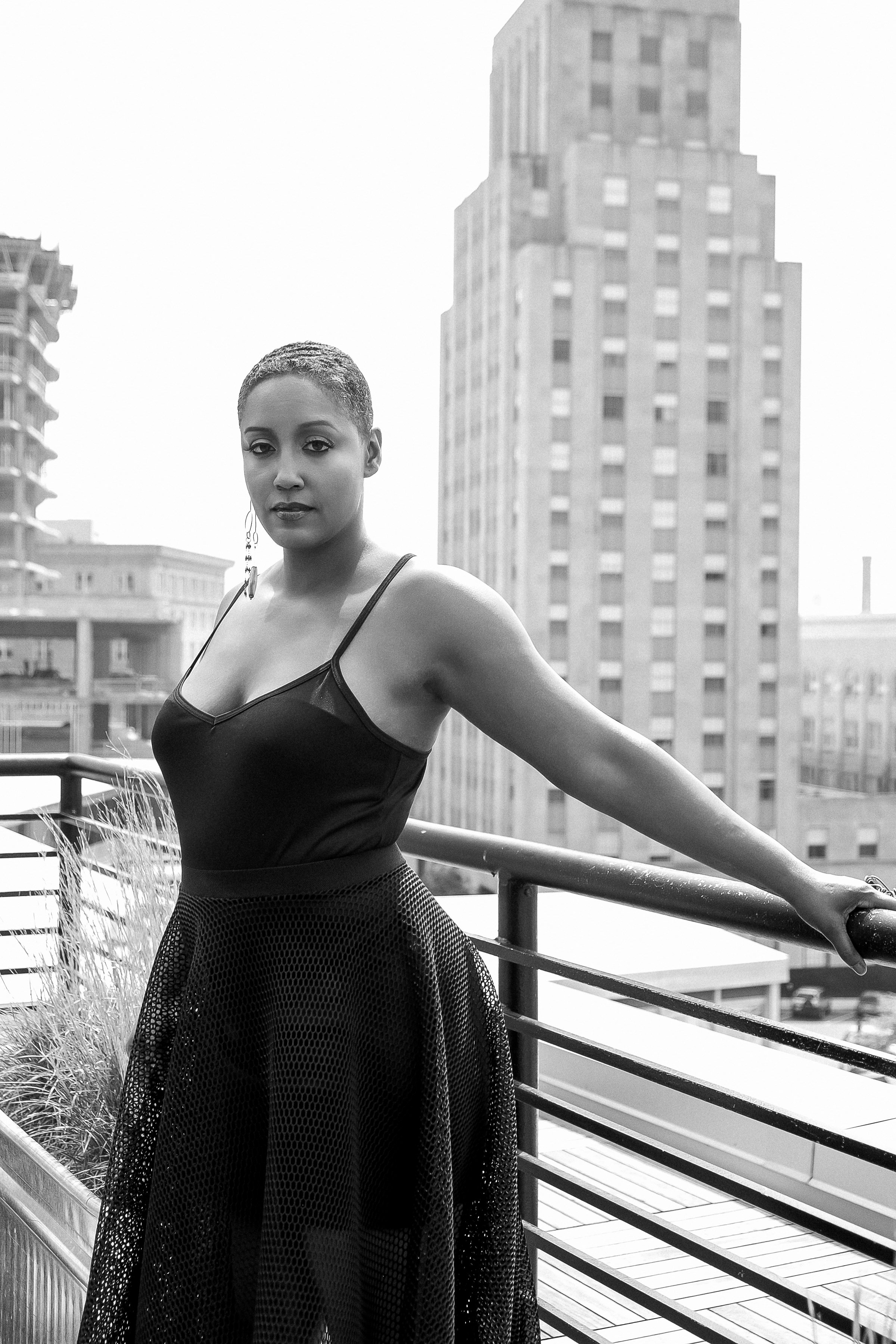 Dr. Cicely Mitchell is a prime example of dreams personified. That's the beauty of timing and a supportive team. The co-organizing partnership she has with acclaimed Saxophonist Al Strong is building a legacy worthy brand that will last beyond today. The non-profit side of Art of Cool allows children to experience jazz music in a non-traditional setting with technology at the forefront. So when you purchase your tickets, merchandise, or donate you are making a difference in our next generation of music lovers. Cicely's story teaches us that perseverance, determination, and thinking outside of the box are all great tools to success. That in a short amount of time when you create or produce a quality product the quantity of support you gain will rise. The city of Durham is going through major transition and there is a new generation of entrepreneur creatives rising up. Cicely is apart of this growing tribe and arts community. Art of Cool has become a staple brand in the city and one of the most anticipated music festivals of the year. Next year they will celebrate their 5th year and we can't wait to be there to cheer them on! Now catch up with Cicely at her exclusive Bull City Wine Syndicate events, Vibez Brunches, or at Art of Cool Festival events. We at The Lux Blog wish you continued success Cicely and we look forward to collaborating with you more in the near future!
To learn more information about Art of Cool and upcoming events go to http://aocfestival.org/
Until Next Time Ladies & Gentlemen This Is The Lux Blog. - K. Knight